Description
OPTIONS
Mast3rPur™ Water Management System: This water management system is a synergistic blend of three proven natural water sanitizers that when combined makes them dramatically more effective through a chemical reaction known as Advanced Oxidation Process. This results in clean, clear, fresh smelling, and silkier water. The Mast3rPur™ option is only available on spas equipped with the QuietFlo Water Care System.
QuietFlo Water Care System: Our energy-efficient circulation pump circulates up to 30 gallons of water per minute. This advanced system enhances the purity of the water while interacting with the heater, ozone system, patented EcoPur® Filtration System, as well as the optional Mast3rPur™ Water Management System.
Fusion Sound System: Most Healthy Living Hot Tubs may be equipped with an optional sound system so you can listen to your favorite music while rejuvenating your body and mind.
Wi-Fi Module: Remotely control the operations of your spa via an optional integrated Wi-Fi module that works with the Balboa Water Group Wi-Fi Spa Control App.
SHELL & SKIRT COLOR OPTIONS
Match the color of your spa with the skirting of your choice for a distinctive combination that's truly your own. Choose from our selection of DuraMaster Premium™ polymer skirting colors. For the ultimate in luxury, choose the convincing DreamStone™ synthetic rock skirt.
Standard Shell Colors



Optional Shell Colors

DuraMaster Premium™ (standard)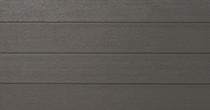 MasterTech™ Deluxe (optional)
Dimensions
84″x 84″x 37″ (213 cm x 213 cm x 94 cm)
Weight
Dry: 755 lbs. / Full: 4,225 lbs.
Gallons
306
Pumps
2
Filtration
EcoPur®
Number of Jets
45
Seating Capacity
5
Water Features
2
LED Lighting
Standard
Noise Reduction System